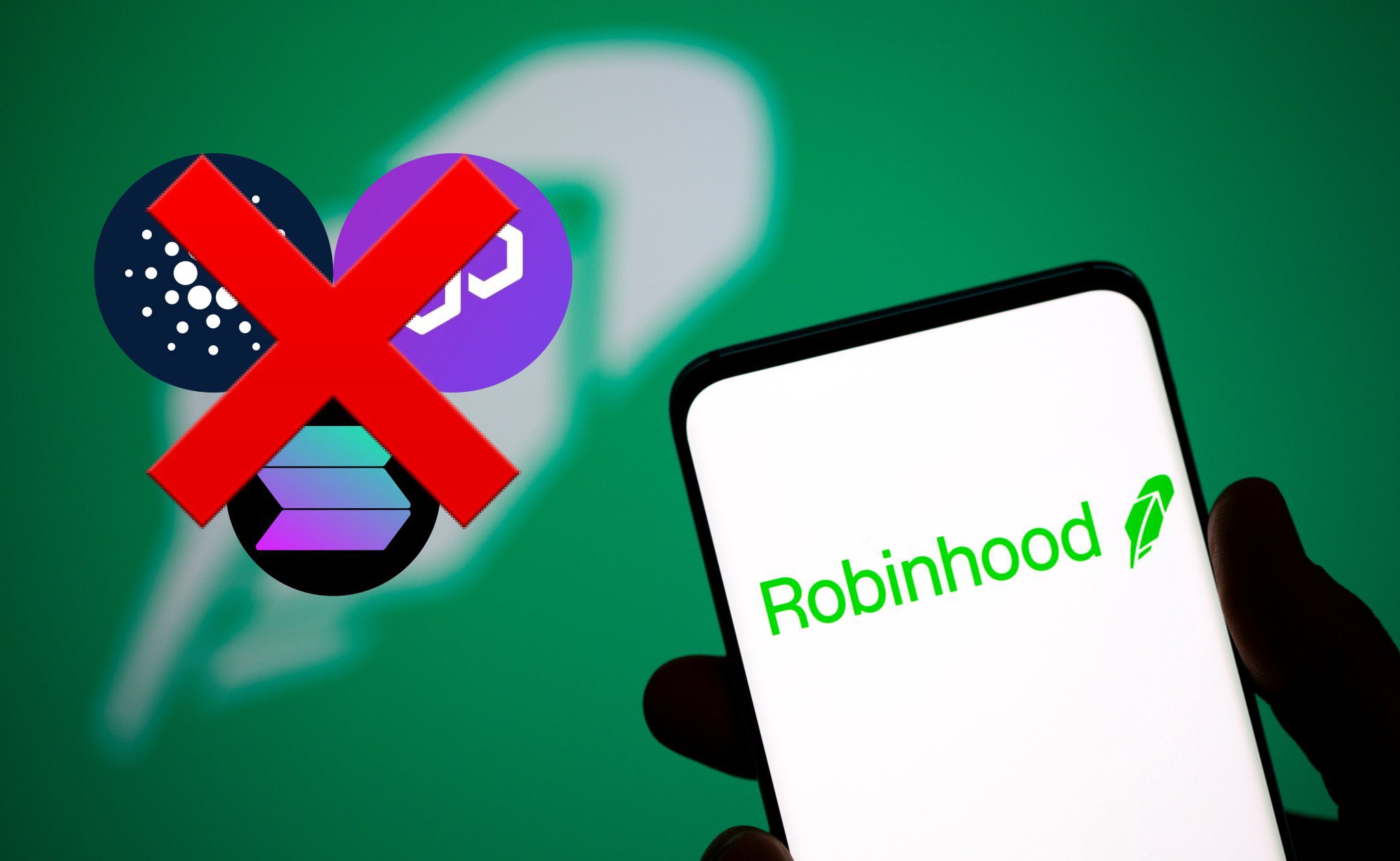 Robinhood has made an official announcement through its latest update regarding the delisting of three prominent digital assets, namely Cardano (ADA), Polygon (MATIC), and Solana (SOL). The decision to delist these cryptocurrencies has been confirmed by the respective trading service following a thorough review, and support for these assets will cease on June 27th.
In light of this development, Robinhood emphasized that no other coins will be impacted by these recent changes, except for the aforementioned trio. Furthermore, the company assured users that they will still be able to engage in buying, selling, holding, and transferring their tokens until the deadline of June 27th.
The Delistment
Robinhood's recent announcement regarding the delisting of Cardano, Polygon, and Solana from its platform has taken the cryptocurrency community by surprise. Reports indicate that a press release was issued, although it provided scant information regarding the rationale behind this decision.
According to the company's press release, the decision to delist these digital assets was made following their latest review. The document further revealed that support for Cardano, Polygon, and Solana will be discontinued on June 27th, marking the deadline for user activity.
In relation to the impending deadline, Robinhood stated, "Any ADA, MATIC, and SOL remaining in your Robinhood Crypto account will be sold at their market value, and the resulting funds will be credited to your Robinhood buying power."
Furthermore, Robinhood has provided assurance that "all other cryptocurrencies held on the Robinhood platform will remain unaffected." In addition, the company has emphasized that users are not obligated to sell their holdings of Cardano, Polygon, or Solana. However, it is important to note that Robinhood now requires users to transfer their ADA, MATIC, or SOL out of their Robinhood accounts; otherwise, these assets will be automatically sold.
The Allegedly Reason Behind the Delistment
As mentioned earlier, this announcement has come as a surprise to the cryptocurrency community, as no specific reasons were provided for the delisting, nor any details regarding the findings of the company's asset review.
However, it is worth considering that the decision may have been influenced by regulatory enforcement actions occurring within the industry. Only time will reveal whether more coins will be affected by similar measures or if these three assets will face delisting on other platforms as well.
This assertion is strongly influenced by the recent developments that highlight the increasing regulatory scrutiny faced by the cryptocurrency industry. Notably, the classification of numerous tokens as securities by the Securities and Exchange Commission (SEC) has triggered a series of consequences throughout the crypto landscape.
In response to regulatory bodies' efforts to safeguard investors and ensure market integrity, platforms such as Robinhood have initiated comprehensive reviews of their offerings. Consequently, Robinhood's decision to bid farewell to Cardano, Polygon, and Solana, prompted by the SEC's classification of tokens as securities, underscores the ongoing challenges faced by the cryptocurrency industry within a complex regulatory landscape.