It has been publicly confirmed by SAP, a well-known German software giant, that they are testing cross-border payments using the US Dollar Coin (USDC). The director of integrated campaigns at Circle, Peter Schroeder, believes that this action is significant.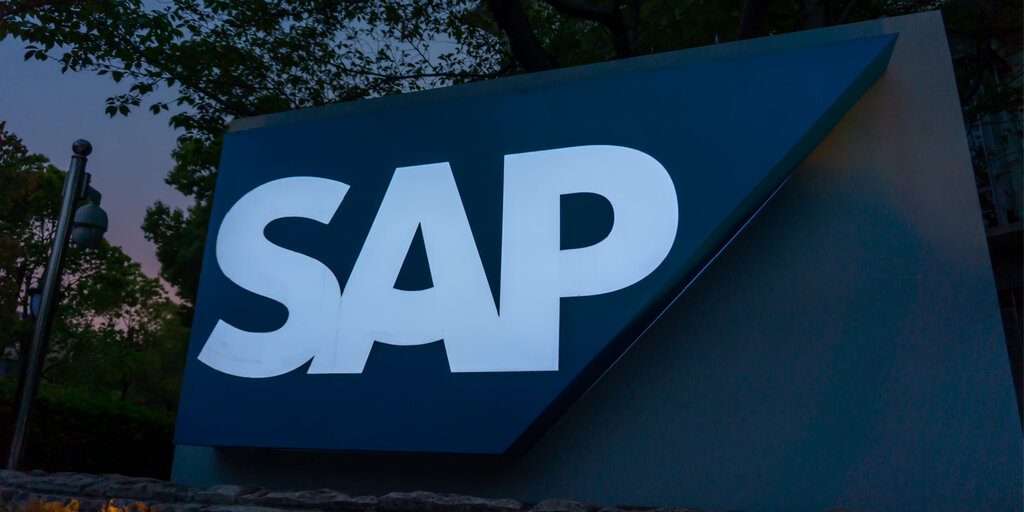 The Initiative
According to reports, SAP, the most profitable non-American software corporation, wants to solve the problems that many small and mid-sized businesses encounter while moving money abroad.
Additionally, the concerned company thinks that using "digital money" and making use of blockchain technology can overcome these difficulties. SAP has selected USDC, a stablecoin whose value is tied to the reliable US dollar, as its preferred stablecoin.
SAP clients now have the chance to investigate USDC as a "play money" choice for testing cross-border payments as part of the project. However, it's important to note that no genuine ERC-20 USDC coins will be used during this testing phase.
It's also important to note that this project will operate on a different blockchain network than Ethereum. However, given SAP's vast clientele among major organizations, if customers exhibit interest, this might potentially lead to wider adoption of Ethereum-based cryptocurrencies.
SAP's Exploration of Cross-Border Payments
As the world continues to develop and international transactions become more frequent, the demand for effective cross-border payment solutions has become more and more obvious in the business world.
However, there is tremendous room for improvement in the current procedure. German software giant SAP is entering this market in an unexpected move with the goal of revolutionizing international payments. According to a recent blog post, SAP is actively testing Circle's USDC stablecoin.
Wherein, according to reports, the corporation outlines its goals and aspirations for the project. Sissi Ruthe from SAP brought attention to the difficulties small and mid-sized businesses have when integrating with foreign business partners, highlighting the fact that these problems can be handled by using digital currency and blockchain technology.
The exact issues that SAP hopes to address with these tests were apparently highlighted in the aforementioned blog post. It has also acknowledged the significant costs connected with each transaction, which can be as high as $50.
Furthermore, delays and inconveniences result from the current speed of money transmission, which might take up to seven days. The lack of transaction status transparency was also acknowledged as a major pain issue. SAP declared the availability of the SAP Digital Currency Hub in preview form in an effort to address these issues.
The aforementioned site has demonstrated how simple it will be to make international payments in the future utilizing digital currency. Users are encouraged to sign up and test out this cutting-edge payment option by the corporation.
In order to support this new product, SAP has teamed with Circle, the second-largest stablecoin on the market, and is using the Ethereum network. The project is anticipated to have a strong technological foundation. It will be interesting to see how the idea develops after the testing stage, though.