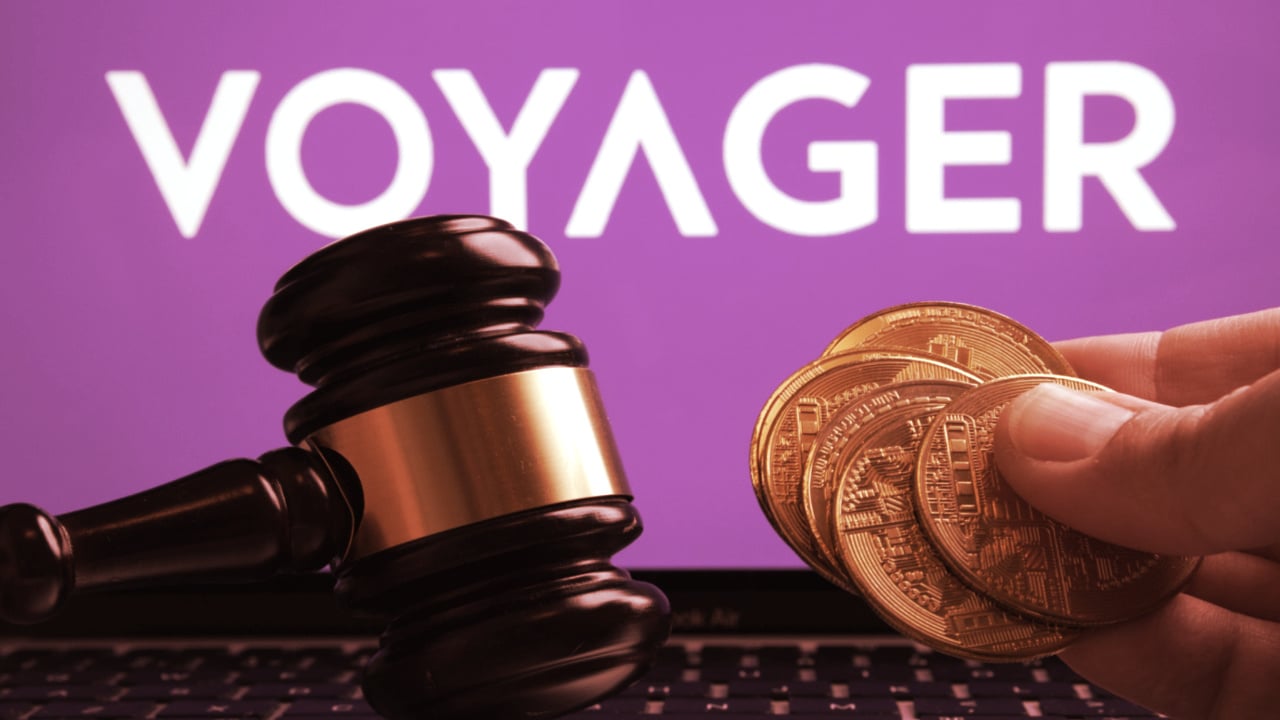 Voyager Digital is currently making news again after announcing the sale of its assets after talks to sell them to FTX US and, more recently, Binance US, fell through. Voyager has said via the Friday filing that a number of inaccessible digital assets on the platform, including but not limited to Algorand, Celo, and Avalanche, will be liquidated and given back to users.
Details on the Voyager's Filing
Voyager Digital's lawyers have formally confirmed that the bankrupt crypto lender would now be electing to self-liquidate its assets as well as winding down its operations after failing to secure an agreement on a sale to either FTX US or Binance.US.
The claimed revelation was purportedly made in a court filing on Friday — around 10 days after Binance US abruptly withdrew from a $1 billion deal to purchase Voyager Digital's assets following a U.S. government intervention to prohibit part of it.
It is worth noting that prior to the reported arrangement with Binance US, the crypto lender made a similar bid to sell itself to FTX. This contract was eventually scrapped as FTX followed Voyager into bankruptcy last November.
The said court filing has claimed that the respective clients of Voyager Digital will receive an initial recovery of 36% of their crypto holdings. The said percentage is viewed as an abysmally-low recovery rate compared to both estimations of their recovery rate of 72-73% if either of the purchase plans were successful, as well as recovery estimates for creditors of other bankrupt crypto platforms.
The aforementioned document has also noted that should Alameda Research's attempt to recover $446 million from the estate of Voyager fails, the recovery rate could increase. In addition to setting aside $446 million from the estate's assets for the Alameda lawsuit, Voyager's attorneys are also keeping back an extra $259.6 million for litigation fees, administrative expenses, and various other "holdbacks."
However, it has also been revealed that debtors who have any of the 67 "supported" tokens—including but not limited to BTC and ETH—stuck on the platform would be able to withdraw the permitted percentage of their cryptocurrency immediately. Voyager will liquidate everything and reimburse consumers with USDC, a stablecoin, for individuals who have any of the 38 "unsupported tokens," including SOL and ALGO.
Voyager Digital's Not-so-Happy Ending
It is worth noting that Voyager Digital's demise last year was caused by its extensive exposure to the defunct cryptocurrency hedge fund Three Arrows Capital. Since that time, the respective cryptocurrency lender has been figuring out how to give investors who have used its services their money back.
As was already established, FTX intended to purchase the distressed assets of Voyager. But in a widely publicized and unexpected collapse that shook the cryptocurrency world, FTX itself filed for bankruptcy. Sam Bankman-Fried, the organization's founder and former CEO, has also been charged with 13 crimes and is currently in court.