US Senator Elizabeth Warren allegedly called for the end of crypto-funded fentanyl production during a Senate hearing on Wednesday. Furthermore, a Treasury source who referenced research compiled by Elliptic said that Chinese manufacturers of the medicine found payments in cryptocurrencies to be "appealing."
According to the investigation, over 90 Chinese companies that sell fentanyl precursors accept cryptocurrency payments. However, in evidence at the hearing, US Treasury Department Assistant Secretary Elizabeth Rosenberg made reference to the link between the black market and digital assets.
Warren Proposes to End Crypto Payments for Fentanyl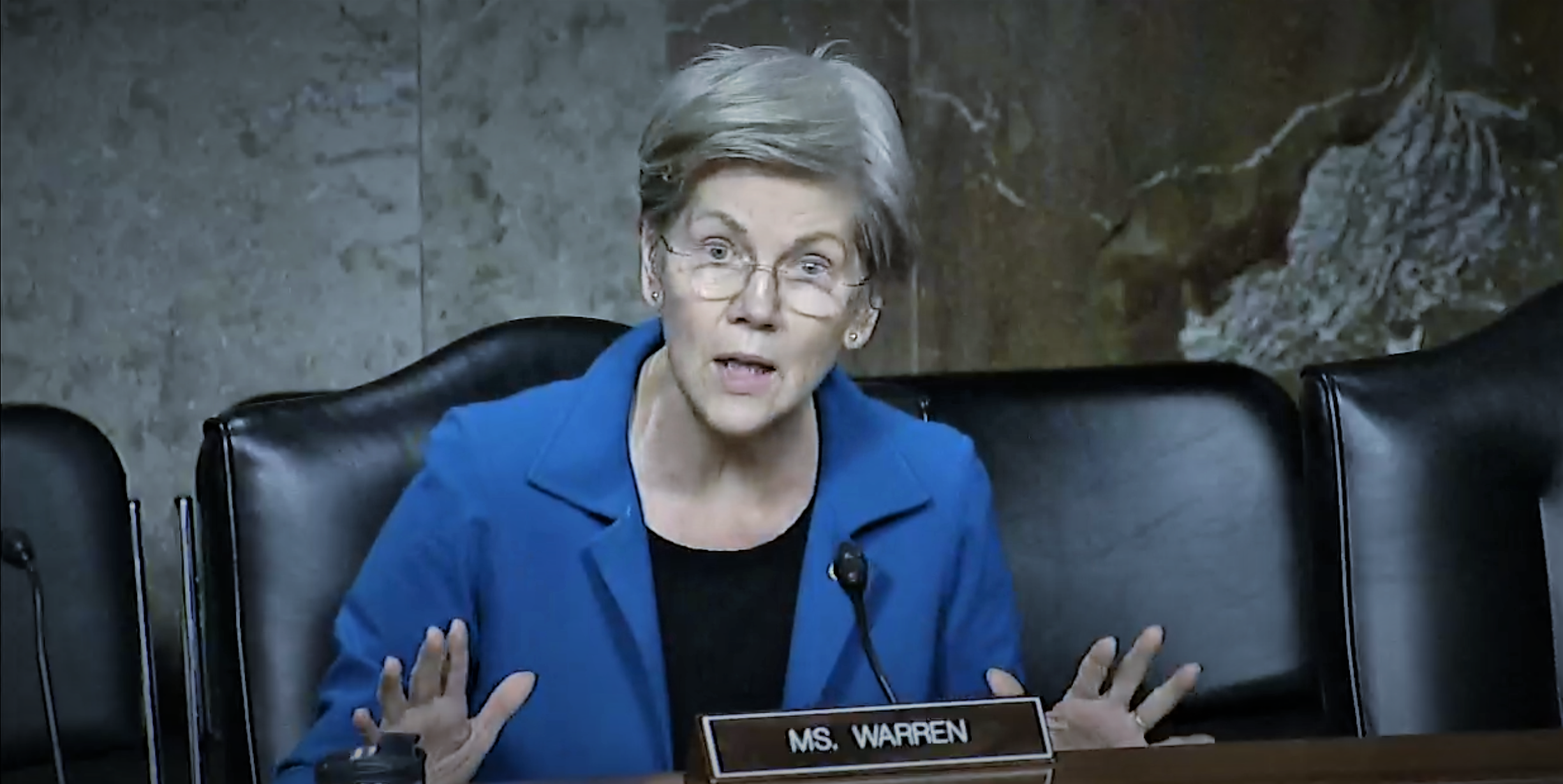 According to reports, US Senator Elizabeth Warren called for an end to the cryptocurrency-funded fentanyl trade during her remarks at a Senate committee. Warren also used data from the research company Elliptic to back up her claims.
Elizabeth Rosenberg, a representative of the US Treasury, on the other hand, defended Warren's remarks. She claimed that "Unfortunately, that is a mode that some of these precursor manufacturers and illicit drug organizations have used—the receipt of bitcoin payments in wallets, cryptocurrency wallets."
Rosenberg went on to claim that the motivation for the aforementioned appeal is identical to the reason that other financial criminals would find it tempting, namely the element of pseudonymity that they want. It is important to note that fentanyl use in the US has increased alarmingly recently.
Particularly, drug overdoses have risen as the top killer of people between the ages of 18 and 45. Additionally, China is typically where the chemicals used to create the medicine are bought.
Possible Ban
Warren continued by asserting that the Digital Assets Anti-Money Laundering Act could aid in the eradication of the problem. She also mentioned that a new introduction of the measure to Congress was planned. Furthermore, Warren asserted, "We have the power to stop the fentanyl trade from being funded by cryptocurrency." She ends by saying simply, "It's time."
She introduced the aforementioned Act in December alongside Senator Roger Marshall, who is considered to be a supporter of both parties. According to reports, it aims to reduce the dangers that cryptography poses to public safety. The Bank Secrecy Act is also extended to wallet providers, miners, validators, and other network users as part of this law's main provisions.
It also aims to deal with self-custodial digital wallets and forbid financial institutions from utilizing or conducting business with mixers and other privacy-enhancing technologies.
Despite the fact that some have praised the Digital Asset Anti-Money Laundering Act for its ability to stop the illegitimate usage of cryptocurrencies. An increasing number of critics believe it to be a component of a larger plan to damage the sector.
Warren continued and emphasized that some people regard the act as a "Trojan horse" pushing for a total ban on cryptocurrencies, rather than a straightforward regulatory move, as a result of recent declarations.